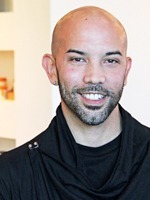 Stacey
Guest Services GreenGate
Education
Short Hair Cutting
Styling and Aveda Product Knowledge
Updo Styling
Paul Mitchell Long Hair Styling & Cutting
Men's Cutting and Clipper Cutting
Foiling Technique
Growing up in Culpeper, Virginia, I was always interested in hair, fashion and anything creative! After studying Business and Hospitality in college, I returned home and started my career as a Designer. When I moved to Richmond, my real estate agent was a Mango client and recommended I check it out. Now I'm here, and having a blast helping guests create their everyday style.
BIT ABOUT ME I'm a kid at heart and love to be active! My favorite product is Aveda Men Pure-Formance Shave Cream. It is great for shaving your face and head---without razor burn or bumps.
Dianne
August 09,2019
Great job!
Leidy
July 24,2019
Stacey always does a great job! Very happy with my haircut and style!
Eliza
July 18,2019
Perfect
Eliza
July 18,2019
Always stunning
Eliza
July 18,2019
Perfect like always
Haden
July 11,2019
Simply put, he's the best hair stylist i've ever had. I don't get my hair cut very frequently but when I do, I always go to Stacey
Cassie
June 28,2019
Love Stacey !! Excellent Blowout
Sonya
May 31,2019
Stacey knows what he's doing!
Nell
May 30,2019
Brilliant haircut !! He definitely understands difficult hair and brings out the best in it!
Nell
May 30,2019
He listened intently to my history and looked at the pictures I brought. He really paid attention to what I was requesting and added his ideas. I felt totally at home with him!
Eliza
May 29,2019
Love love love color like always
Eliza
May 29,2019
Always perfect
Eliza
May 29,2019
Perfection
Randy
November 03,2018
Gave me great cut and enjoyed his conversation. Recommend him very highly.
Randy
November 03,2018
Great visit! Super cordial and asked lots of questions as it was my first time there.
Lori
October 25,2018
Stacey is amazing! He cuts my hair perfectly. I come in feeling disheveled and leave feeling beautiful. He really knows how to handle textured hair and keeps the clients wants and needs in mind. Love him!
Paul
October 05,2018
As always, exceptional service. Great cut.
Paul
September 06,2018
First rate haircut and excellent customer service.
Lori
August 30,2018
Stacey is delightful! He always listens to what I need and then provides a cut that not only makes me feel beautiful but fits my lifestyle. The atmosphere at Mango Green Gate is welcoming, cheerful and relaxing. I'm a fan!
Jill
August 28,2018
Very personable. He listens to what you would like and he suggests what could work too. Really enjoy coming to your salon and having Stacey cut my hair. You're very lucky to have him on your team. Thank you Stacey!
Mark
August 22,2018
Outstanding. Professional,talented and efficient. Thank you. Mark
Paul
August 17,2018
Professional and pleasant. Excellent cut!
Winnie
August 10,2018
I am more than 100% pleased with the color used today. Already made my next-6 weeks appointment. Thank You, Stacey. See you in 6 was.
Winnie
August 10,2018
Stacey is great to communicated his creative mind and quick to understand my own personal taste to achieve a perfect result.
Winnie
August 10,2018
Perfect!!!!
Winnie
August 10,2018
The added layers cut not too much were just perfect to pump up the volume, Love , Love, Love the cut
Winnie
August 10,2018
Love the caramel highlight suggested by Stacey. It really add more dimension to the color
Josh
August 02,2018
Stacey is the best. Always delivers a great haircut and conversation. I always enjoy my time with him and leave looking fresh!
Jill
July 24,2018
Went in with a picture and came out better then the picture. Thank you Stacey!! Looking forward to coming back in five weeks
Jill
July 24,2018
Thank you!
Betty
July 18,2018
Excellent! Stacy does great job - courteous friendly and professional! I recommend him to all my friends!
Kathy
July 18,2018
Stacey does a great job with my highlights, helping me to cover the grey in a way that is age appropriate.
Kathy
July 18,2018
Stacey is terrific. Very happy with my haircut.
Gloria
July 13,2018
Enjoyed the visit.Stacey was the best.
Gloria
July 13,2018
Very personable and did what I wanted.
Jackie
July 11,2018
Fantastic! Always creates magic.
Lori
May 31,2018
Stacey is awesome as usual and my hair looks fabulous!
Michelle
May 23,2018
Love it!
Lori
February 16,2018
Stacey has given me the best cut that I have had in decades. My thinning hair looks great and full. Most of all, I feel pretty.
Kayla
February 09,2018
Stacey was very friendly and he is a very talented stylist. Love how my hair turned out!
Wayne
February 06,2018
Everything. Lovely, unhurried and the warm towel after shampoo and hand massage are such a treat. Never had that at any salon in any of the cities I've lived in.
Wayne
November 29,2017
everything was done well....a relaxing time there. No rush, calm and a head and hand massage icing on the cake. Perfect environment.
Susan F
November 05,2017
Stacey is thoughtful and listens well delivering not only a great color and cut but what I wanted.
Sharon
October 24,2017
Everything!
Clark
October 18,2017
Just got an excellent haircut from Stacey. He did a great job listening to what I was looking for, added a couple of great suggestions, and executed everything in a very professional manner. Plus he is a friendly guy. 10/10
Wayne
October 18,2017
Everyone so cordial and nice. No wait.
Brooke
September 29,2017
I gave Stacey very little direction outside of cutting off 8 inches. I am pleased with what he decided to do, and have received so many compliments!
Margot
September 26,2017
He is amazing!!!!!!
Dana
September 24,2017
Stacey was great at listening to my thoughts and interests. I enjoyed getting to know him. He was gregarious and provided a wonderful experience for me at Mango. He listened to me and cut my hair as requested!
Susan F
September 23,2017
Stacey listens and is kind. He has great technique.
Lucas
September 16,2017
everything! awesome!!!
Susan F
August 11,2017
Easy and friendly. Smart. Listened and discussed what I wanted. I really got a great cut.
Rebecca
June 29,2017
Stacey was awesome! He answered all my questions and did exactly what I had in mind! Keep him around!!
Peggy
June 22,2017
friendly attractive surroundings great hair cut and color
Lena
April 30,2017
Mango is very organized and I always have a nice experience when I go ... Stacy was extremely nice and did a great job with my blow dry...
Brett
April 14,2017
Stacey took into account what I told him I wanted, and led me in a direction that allowed me to have what I want but also advised against what would look bad
Kate
April 02,2017
Stacey was so amazing and did not pressure me into buying expensive products at the end which I really appreciated.
Cindy
March 04,2017
Excellent color and highlights - exactly what I was hoping for! He really listens to what his clients ask for and then delivers. Very happy!
Betsy
March 02,2017
Stacey was very professional and helpful. He did an amazing job with my color.
Alice
January 28,2017
Talked directly to children v over their head to adult. Listened to them.
Jay
January 09,2017
Stacey made me feel comfortable and truly listened to me. He explained thoroughly what he thought would work.
Rebecca
December 29,2016
Stacey was very attentive and he did a wonderful job making sure he understood what I wanted done to my hair when I was initially nervous.
Margaret
December 29,2016
Nice evenness, clean lines, perfect sheen
Austin
December 29,2016
Kept conversation going while cutting.