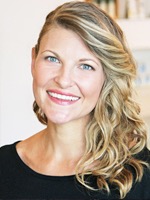 Jessica
Designer 5 Westhampton
Education
Advanced Men's Cutting w/ Michael Pavlick
Dimensional Color w/ Jimmy Girgenti
Haircolor Magic: Power Paint w/ Jimmy Girgenti
New Color Trends w/ Ian Michael Black
Short Hair Cutting w/ Hauns Korpela
I was drawn to hair design because it provided an opportunity to connect with people and create something beautiful every day. It's an exciting career because it is constantly evolving. Staying current keeps things exciting for me and my guests. I challenge myself with each appointment to make that guest's day a little better!
BIT ABOUT ME One of my favorite sayings is "Life is an echo. What you send out comes back to you."
Mike
November 01,2018
Excellent service. Always a pleasure to visit.
Beverly
October 12,2018
Jessica does amazing color!
Allison
August 23,2018
Jessica is amazing, and has completely changed my hair...for the better!!
Lucy
July 25,2018
Jessica is my fountain of youth! Always does a great job with color!
Cheryl
June 09,2018
Love my color!!!!
Gene C.
June 06,2018
The best!!!
Sharon
July 31,2016
My hair dresser is very good at what she does. Hiring talent is done very well.