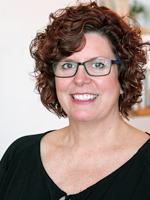 Julie
Designer 3 Gayton Crossing
I'm an experienced designer and recent transplant from Texas. I look forward to settling down roots in Richmond and sharing my skills with new guests---from the latest color techniques, to soft beachy waves. My passion for people and their unique sense of style motivates me to create lasting relationships with everyone who sits in my chair!
BIT ABOUT ME I love Art Deco style furniture and also the curly and straight bobs from this era.
Anne
August 08,2019
Love my cut and style! Thanks Julie!
Amanda
July 24,2019
I really enjoyed my time at Mango and with Julie. Julie was helpful and answered all my questions. She was delightful to talk with while she worked magic on my hair!
Amanda
July 24,2019
Julie was knowledgable and help me in creating a style that I love!
Mary Stuart
July 12,2019
perfect!
Joy
July 09,2019
It was very nice service and a good experience. The staff is friendly and nice.
Sarah
June 28,2019
I love love Julie. She is the best. Kind and great with hair. Win win.
Anne
June 28,2019
wonderful, love Julie and everyone on your staff. Thanks for the lovely blow dry.
Judith
June 22,2019
Julie was delightful
Megan
June 18,2019
So wonderful and friendly!
Cynthia
June 12,2019
Great cut! Julie is wonderful!
Denise
June 04,2019
Thank you Julie! I am very happy with the cut!
Julia
June 01,2019
Julie crafted a look that was exactly what I was looking for! Thank you!
Liz
June 01,2019
Julie gave an excellent haircut and it was a pleasure to talk with.
Liz
June 01,2019
Julie was extremely knowledgeable.
Lynn
May 21,2019
Julie did a GREAT JOB!
Meredith
May 18,2019
Very sweet and I loved my hair!
Janet
May 14,2019
So pleased! Julie is a gem.
Denise
May 10,2019
Thank you so much for fixing my hair color. I greatly appreciate your time and patience in doing so.
Laverne
May 03,2019
Love my haircut. Julie is very easy to talk to and listened to what I wanted