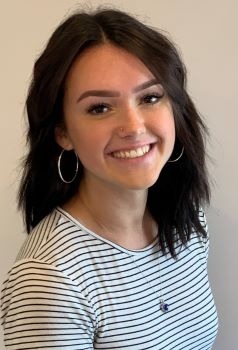 Vanesah
Designer 1 Gayton Crossing
I am a new Designer with life-long experience studying and working with hair. My grandmother was a Designer and growing up she talked to me about all things related to hair. As soon as I was old enough to work, I began assisting Designers and studying hair color and cutting in depth. Now, as a Designer I still have that same excitement and drive to learn new things.
Creating naturally blended looks with Balayage is one of my favorite color techniques, but I truly enjoy all hair services because they tap into my perfectionism and give me a chance to make guests feel great about their hair.
BIT ABOUT ME Although I take hair very seriously, humor is my favorite way to connect with people and lighten the mood.