For New Guests
Welcome to Mango!
We can't wait to meet you. Our mission is to create an amazing experience for every guest, every time.
---
1.
BOOKING YOUR APPOINTMENT
You can call or text us at 804-285-2800, or email us at info@mangosalon.com to book an appointment or
Hair service pricing varies based on the experience and expertise of our Designers
For new guests, we require a 15-minute complimentary consultation
We request a credit card to reserve your appointment
2.
NEW TO MANGO?
Please fill out this brief survey about your hair which helps us prepare for your visit and deliver above-and-beyond results. Skip this step if you are an existing guest and thank you for continued loyalty.
3.
WHAT TO KNOW ABOUT YOUR VISIT
If possible, please let us know at least 24-hours in advance if you are not able to make your scheduled appointment time. To protect the livelihood of our team, we reserve the right to charge 50% of the original appointment price to the card provided during the booking process.
We are Cashless. We accept all major credit cards, debit cards and ApplePay
After each visit, you will receive a survey asking for feedback on your visit
We want you to love your look, so we offer a ten day adjustment period
---
Visit us at:
---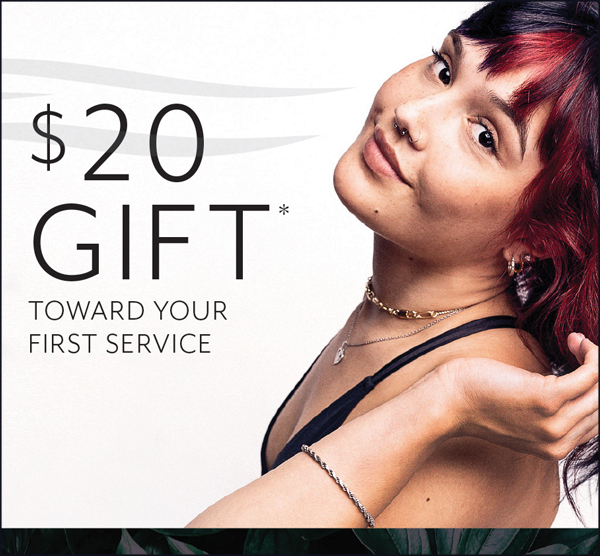 NEW GUEST OFFER
New to one of our salons? Download our $20 gift and book an appointment today!